Annual Lecture
KCLEA inaugurated the concept of an Annual Lecture on Engineering topics after the faculty of Engineering was closed in 2013. This proved so popular that even though Engineering is coming back to King's College, we decided to continue these Lectures.
Our last Annual Lecture was on Wednesday, 26th February 2020, 18.30 - 21.00. It was given by David Sheridan, an Electrical Engineer from King's College, 1968 - 1972. Full details are as follows:
Title: "We start...but why don't we finish?"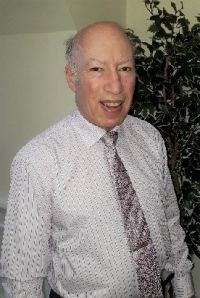 Date: Wednesday 26 February 2020
Registration: 18.30
Lecture: 19.00
Reception: 20.00

Venue: Lecture Theatre 2, BH(S)4.04, Bush House, South Wing, London WC2R 1ES

Price: Free
As the nation starts a new decade, facing new horizons with a new administration, KCLEA is able to offer this provocative topic to compliment the re-introduction of the new Engineering degree at King's.

This lecture will raise a number of issues for discussion, focussing on why the UK plc has been disproportionately good at innovation and idea creation in science and engineering, but not so successful at capitalising upon these ideas.
Through this talk, David Sheridan (Electrical and Electronic Engineering, 1972) hopes to inspire the audience to challenge the topics, think differently and spearhead change for the future.
Discussion topics will include:

the need for engineers to become more commercially minded to see ideas through to fruition

what can we do to encourage the role of women in engineering and science?

the finance structure and how capital expenditure is viewed in the UK compared to other countries

how the graduates of the future can make a difference and spearhead commercial change

the importance of the 36,000 scale up companies in propelling UK growth
David studied Electrical and Electronic Engineering at King's, 1968 – 1972, after early work experience in his father's production engineering business. Subsequently he became a Chartered Accountant, working in industry up to Commercial Director level, and is now Chairman and Director of several companies, with particular focus on investment in SME's, education and local enterprise partnership.
Details of previous KCLEA Annual Lectures can be found here.