Past Annual Lectures
2021
The 2021 Annual Lecture was on 24th March 2021 via Zoom from 18.00 - 19.00 GMT.
The topic was the "Discovery and scale-up of vaccines and novel therapeutics in the age of AI and robotic automation."
The global pandemic has shaken the western world to its core. It has become clear that the recovery strategy depends totally on rapid deployment of novel anti-viral vaccination campaigns to permit living with on-going mutant virus strains.

Technology promises a new era for the rapid response against new and emerging threats and diseases. Automation in science is increasingly extending the scope of investigation and exploration of ever richer parameter spaces. Robot chemists controlled by model-based methodologies or evolutionary and AI computing increasingly become part of the toolkit in scientific discovery.

In this lecture, King's Professor of Sustainable Manufacturing Systems, Harris Makatsoris explored a cross section of research with examples ranging from small organic molecule discovery through to the rapid development and scale-up manufacture of vaccines.


You can watch it on the King's Alumni YouTube channel.
2020
The 2020 Annual Lecture was on Wednesday, 26th February 2020, 18.30 - 21.00. It was given by David Sheridan, an Electrical Engineer from King's College, 1968 - 1972. Details were as follows:
Title: "We start...but why don't we finish?"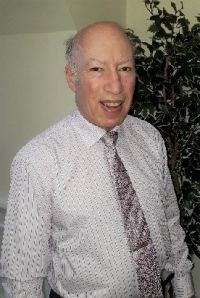 Date: Wednesday 26 February 2020
Registration: 18.30
Lecture: 19.00
Reception: 20.00
Venue: Lecture Theatre 2, BH(S)4.04, Bush House, South Wing, London WC2R 1ES


As the nation starts a new decade, facing new horizons with a new administration, KCLEA was able to offer this provocative topic to compliment the re-introduction of the new Engineering degree at King's.

This lecture raised a number of issues for discussion, focussing on why the UK plc has been disproportionately good at innovation and idea creation in science and engineering, but not so successful at capitalising upon these ideas.
Through this talk, David Sheridan (Electrical and Electronic Engineering, 1972) hoped to inspire the audience to challenge the topics, think differently and spearhead change for the future.
Discussion topics included:

the need for engineers to become more commercially minded to see ideas through to fruition

what can we do to encourage the role of women in engineering and science?

the finance structure and how capital expenditure is viewed in the UK compared to other countries

how the graduates of the future can make a difference and spearhead commercial change

the importance of the 36,000 scale up companies in propelling UK growth
David studied Electrical and Electronic Engineering at King's, 1968 – 1972, after early work experience in his father's production engineering business. Subsequently he became a Chartered Accountant, working in industry up to Commercial Director level, and is now Chairman and Director of several companies, with particular focus on investment in SME's, education and local enterprise partnership.
2019
Our last lecture was on 27th February 2019. This was by Professor Luca Vigaṇ on Cyber Security.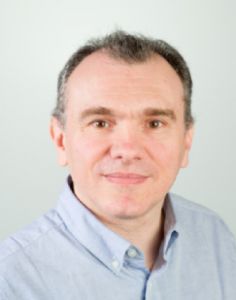 Date: Wednesday, 27th February 2019
Registration: 18.30
Lecture: 19.00
Reception: 20.00
Venue: K4U.12, King's Building, Strand Campus.
Based on the six W's, (Who? What? Where? When? Why? and How?) , King's Professor Luca Vigaṇ discussed and argued the concept of "Explainable Security" (XSec) as it relates to its stakeholders and the many facets of modelling, privacy, trust, vulnerabilities and counter-measures. He then set out a roadmap identifying several possible research directions for XSec.

As concrete examples, he first discussed a new, declarative way to define and reason about privacy and then showed how basic cybersecurity notions (and even some advanced ones) can be explained with the help of famous (and some perhaps less obvious) movies and other artworks.

Professor Vigaṇ is the Vice Dean (External Relations) of the Faculty of Natural & Mathematical Sciences and Head of the Cybersecurity Group of the Department of Informatics.
2018
Date: Wednesday 21st February 2018
Registration: 18.30
Lecture: 19.00
Reception: 20.00
Venue: The Kevin Nash Lecture Theatre (K2.31), followed by a reception in the Council Room (K2.29), King's Building, Strand Campus, London WC2R 2LS


'Tunnels and Tunnelling'
Our guest speaker for the evening was Bill Grose (Engineering, 1978).
Bill read civil engineering at King's from 1975 to 1978 as a mature student, studying under Kevin Nash amongst others, graduating with a first class degree and directly joining Ove Arup & Partners. He stayed with Arup until retirement in 2004, with his career developing from geotechnical engineering into tunnelling, major project leadership, and strategic consulting, working all over the world.

Bill was a director of Arup for 20 years; he started and led Arup's global tunnelling business and spent five years leading Arup's design of London's Olympic Park, followed by two years as part of a strategic research team in HM Treasury.
Since 2004, Bill has run his own consultancy, providing advice to the tunnelling and infrastructure industry, with clients including High Speed 2, Transport for London, Thames Tideway, Swiss Re, Munich Re and Deloitte. Bill has an international reputation for forensic investigation of tunnel failures and was chairman of the British Tunnelling Society from 2006 to 2008.
Bill's talk discussed tunnelling from the early days of industrial revolution to the intricacies of modern tunnel boring machines and techniques. Bill looked at what the future might hold, exploring how tunnellers' know-how developed from the early empirical methods to the appliance of science and now information technology and data management.
There are many uncertainties and dangers lurking underground and learning from past failures is a significant part of a tunneller's education. Bill described the forensic investigation of recent collapses across the world and key lessons the industry has learned from them.
2017
Date: Thursday 9 March 2017
Venue: JKTL Nash Lecture Theatre (K2.31), Strand Campus
Registration: 18.30
Lecture: 18.45 - 20.30
'Titanic, from engineering triumph to human tragedy - how a splendid ship was sunk by the obstinacy and perversity of man.'

Our guest speaker for the evening was Graham Anthony (Civil Engineering, 1953). After leaving King's, Graham served with the Royal Engineers in Berlin - where he developed his skills as a competitive helmsman sailing on the magnificent Havel lakes - and then travelled the world working for international manufacturing companies. In London, he was a founding director of the Engineering Council and was a member of the Parliamentary & Scientific Committee. A qualified Yacht Master, with a lifelong passion for sailing and the sea, Graham has sailed around the British Isles, on the Baltic, the Mediterranean, and the Indian Ocean. He is a regular contributor to maritime journals, and regularly lectures to university, yacht clubs, and cruise audiences.
Graham's talk discussed how the Titanic was a triumph of American finance and British engineering. He explained the background to many of the Titanic's technical issues, and showed how the design features of the Titanic and her two sister ships prove what splendid technical triumphs they were.
He reasoned that the Titanic did not hit the iceberg by her own accord, but because of the failings of her captain and officers, and that the tragic loss of life was because regulations permitted 16 lifeboats to be taken off the Titanic the day before she left Southampton. These human failings are the reasons why the Titanic has become the world's most famous maritime tragedy.
2016
Date: Wednesday 24 February 2016

Venue: JKTL Nash Lecture Theatre (K2.31), King's Building, Strand Campus, London WC2R 2LS, followed by a reception in the Council Room (K2.29).

Registration: 18.30

Time: 18.45 - 20.00
Reception: 20.15
'Fukushima, the story of a nuclear disaster'
Our guest speaker for the evening was Mark Whitby (Civil Engineering, 1972), a King's Engineer and a former President of the Institution of Civil Engineers. He has always been sceptical about the claims made for nuclear energy, particularly its economic viability, and having a home within four miles of a nuclear power station, Mark has a keen interest in the industry's concept of safety.

This talk set out the time line of the melt down of the Fukushima nuclear reactors following the Tohoko earthquake and tsunami, revealing how close the accident came to becoming a disaster on an unprecedented scale. Drawing on a number of the many publicly available reports into the disaster, the talk also focused on the fallout from the disaster in terms of the success in limiting atmospheric radiation, the potentially more worrying concerns for the release of radioactive material into the Pacific Ocean, and the recent Lancet report into longer term effect on the region's population.

2015 - Inaugural Lecture
Date: Thursday, 12 February 2015
Venue: JKTL Nash Lecture Theatre (K2.31), King's Building, Strand Campus, London WC2R 2LS, followed by a reception in the Council Room (K2.29).

Registration: 18.30

Time: 18.45 - 20.00
Reception: 20.15
'Impact of Engineering on Medicine - from Imaging to Surgery and Beyond'
Our guest speaker was Liz Beckmann who gained a degree in Electrical and Electronic Engineering at King's College, London, where she was one of the few women studying Engineering.
She has been working in the medical imaging world for over 30 years. She started her career with EMI Medical in the early days of computerised tomography (CT). She has also worked for GE, AMI Hospitals, Picker and was Managing Director of Elscint (GB) before founding Lanmark Medical Innovations, with Dr Neil Ridyard in 1989.
Liz was President of the British Institute of Radiology from 1993-94 and is co-author of the book 'Godfrey Hounsfield: intuitive genius of CT'.